RoCo Dance OnStage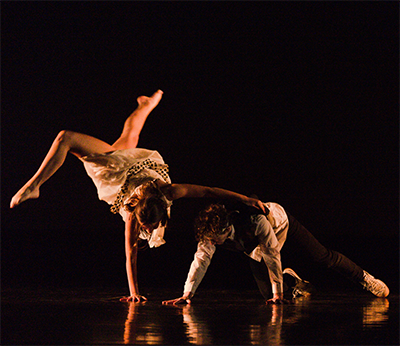 Effective April 1, 2022, the State of California is changing guidelines for indoor mega-events. Proof of vaccination and masking will no longer be required but will still be strongly encouraged for events at the Marin Center. More information about the state's new guidelines, can be found here.
There are still indoor public settings that require masks, so it's important to be prepared. Also, our event producers have the option to enforce a universal masking policy so having a mask (and even an extra) available is highly advised. It is still strongly recommended that everyone, regardless of vaccination status, continue to wear a well-fitting mask in indoor public settings.
For the full policy, including answers to many frequently asked questions, please visit our COVID information page.


Sunday June 5, 5:00pm

$34 (Marin Center Fees Included)

Marin Veterans' Memorial Auditorium

RoCo Dance, Marin County's award winning dance studio for youth and adults, presents RoCo Dance OnStage. At the end of each season nearly 500 dancers from RoCo's youth and teen programs perform 2-5 minute vignettes in a fast paced, highly energetic and entertaining production. Dancers perform choreography created by acclaimed professional Bay Area dance artists and RoCo faculty. The performance showcases contemporary, ballet, jazz, hip hop and breakdancing. This is a fun and exciting show whether or not you are connected to the dancers. Come see Marin County's talented youth and Bay Area artistry.