RoCo Dance OnStage & Peter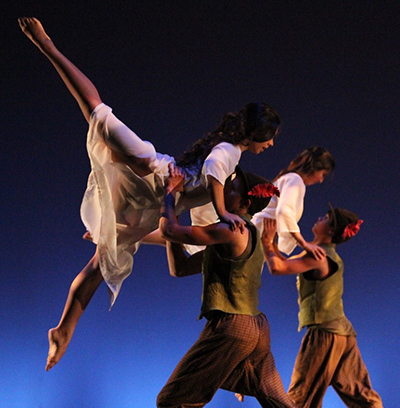 Based on the recommendation of Marin County Public Health, we are requiring proof of vaccination for all eligible patrons, staff, volunteers, stagehands, ticket holders, security, concessions and anyone working indoors within our facilities. Anyone 12 and older who is eligible for a vaccine must show proof that they are fully vaccinated. Eligible children between the ages of 5-11 must either show proof of full vaccination, OR have proof of a single vaccine dose and a CDC approved negative COVID test taken within 72 hours of entering our facilities. Anyone 4 years of age or younger must have a CDC approved negative COVID test taken within 72 hours of entering our facilities. Adults are also required to show a photo ID. For the full policy, including answers to many frequently asked questions, please visit our COVID information page.

Saturday January 22 7:00pm Mill Valley Dancers and Peter Cast
Sunday January 23, 5:00pm Fairfax Dancers and Peter Cast

$32 (Marin Center Fees Included)

Marin Veterans' Memorial Auditorium

RoCo Dance is celebrating it's return to the Marin Center this winter with their original dance production entitled "Peter." This dance production is a modern twist on the classic story of Peter Pan. Peter is directed by Annie Rosenthal Parr with original music composed by Beth Custer, video design by John Vigran and costume design by Molly DeVries. RoCo's "Peter" is a surreal fantasy bridging the old world with the new and into the future. Each chapter of the story is stylized though genres of dance by introducing ballet, modern, hip hop, jazz and breakdancing. RoCo narrates "Peter" through dynamic movement, video projection, original music score, costumes and a colorful light design. Performers include selected upper level dancers from RoCo Dance's teen program.The first half of each evening will open with it's own separate showing of "RoCo Dance Onstage", which will showcase dances of all genres and age groups. This performance will include RoCo's youth dancers that are not performing in the "Peter" production. Our "Peter"performance will begin after intermission each evening.