Marin Ballet: Nutcracker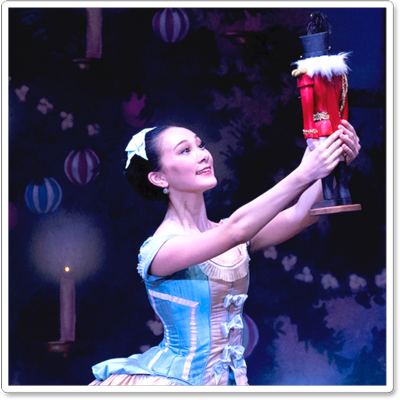 Based on the recommendation of Marin County Public Health, we are requiring proof of vaccination for all eligible patrons, staff, volunteers, stagehands, ticket holders, security, concessions and anyone working indoors within our facilities. Anyone 12 and older who is eligible for a vaccine must show proof that they are fully vaccinated. Eligible children between the ages of 5-11 must either show proof of full vaccination, OR have proof of a single vaccine dose and a CDC approved negative COVID test taken within 72 hours of entering our facilities. Anyone 4 years of age or younger must have a CDC approved negative COVID test taken within 72 hours of entering our facilities. Adults are also required to show a photo ID. For the full policy, including answers to many frequently asked questions, please visit our COVID information page.


Marin Ballet: NUTCRACKER
December 11 & 12, 1 & 5 pm
Adults: $53, Youth and Seniors: $31 (Includes Marin Center Fees)

Delight in the Magic of Marin Ballet's Nutcracker! Rich in old-fashioned holiday grandeur, Clara's whimsical Christmas Eve dreams come to life through the art of classical ballet enriched with clever storytelling, mischievous humor, heroic characters, and plenty of fanciful surprises. Lavish, Victorian costumes and sets frame choreography by Julia Adam and a cast of 100 local dancers as they bring adventure to life in this full-length ballet production. From Clara's festive parlor…. complete with embattled mice and soldiers…. to the Enchanted Forest of the Snow Queen and across the sea to the Land of the Sweets, one never knows what the mysterious Herr Drosselmayer has in store for 2021! MB's Nutcracker is a lovely holiday experience to share with those you love. Welcome back to the theater!