Marin Symphony MASTERWORKS 4: MOZART & MAHLER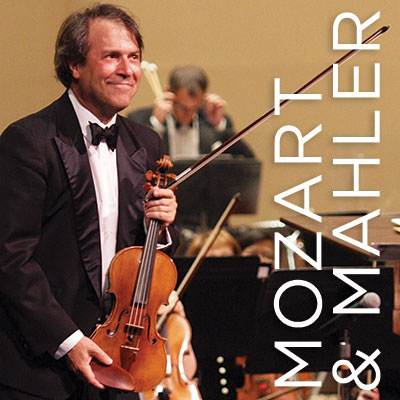 With the return to the glory of live symphony concerts on stage, the health and safety of our patrons and performers remain our greatest priority. Please note: We are no longer requiring proof of vaccination. Masks are not required while inside the venues but are strongly recommended. Should conditions change during the course of the season, we reserve the right to amend the policy.
MASTERWORKS 4: MOZART & MAHLER


Saturday, April 22, 2023 | 7:30 PMSunday, April 23, 2023 | 3:00 PMSection 1 - $102 (Fees Included)Section 2 - $86 (Fees Included)Section 3 - $57 (Fees Included)Section 4 - $31 (Fees Included)Youth (ages 6-17) $25 (Fees Included)
Alasdair Neale, conductor
Jeremy Constant, violin
PROGRAM:
John Adams: Short Ride in a Fast Machine
Mozart: Violin Concerto No. 5 in A Major
Jeremy Constant, violin
Mahler: Symphony No. 1
Our beloved former concertmaster Jeremy Constant solos in Mozart's final violin concerto, as we bring down the curtain
on Maestro Alasdair Neale's glorious tenure with Mahler's grand and stirring First Symphony.