BAEE presents: White Snake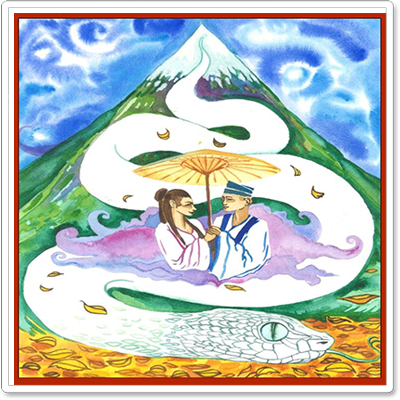 Friday, February 28, 11:30am
General Admission -
Single - $12 (Plus fees)
Groups of 10 or more - $8 (Plus fees) per ticket
Showcase Theatre

The new program of the Bay Area Eurythmy Ensemble takes its inspiration from the ancient Chinese legend of White Snake.

The story unfolds against the background of the Chinese festival tradition. As the protagonists pursue their destinies, the central question emerges: Can we transform ourselves to become beings of love and compassion? Join us for this journey of self-discovery driven by adversarial forces and peppered with humor. Chinese poetry (in translation) and music enrich the show, which runs 50 minutes without intermission.

The ensemble's artists are joined by students of the East Bay Waldorf School to bring you this colorful and dynamic version of one of China's most famous tales.

BAEE artists:

Michaela Bergmann, Lilith Dupuis, Sebastien Dupuis, Karen Gallagher, Monika Leitz, Julie MacArthur (eurythmy); Daniel Polikoff (Speech) and Susanne Wong (violin and sound-effects).