The Don't Quit Your Day Job Dancers Presents "Charmed"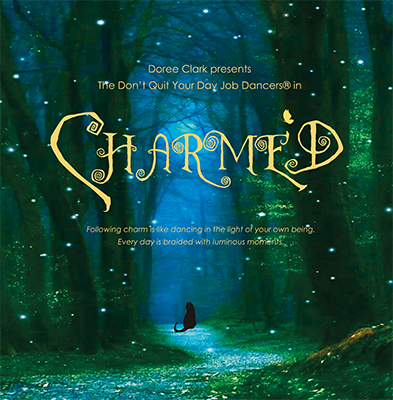 Friday, August 25, 2023 8pm
Saturday, August 26, 2023 8pm

$34 (Includes Marin Center fees)

Charmed: A new Dansical by Doree Clark and the Don't Quit Your Day Job Dancers

Following Charm is like dancing in the light of your own being and puts us in a state of wonder and awe. Everyday is braided by luminous moments. Beauty and Charm are quietly woven through our days. Charm can surprise us and be unpredictable, but ultimately takes us home to ourselves.

Marin Center: Showcase Theater 20 Avenue of the Flags, San Rafael Ca.