The Don't Quit Your Day Job Dancers Presents "The Wild Soul"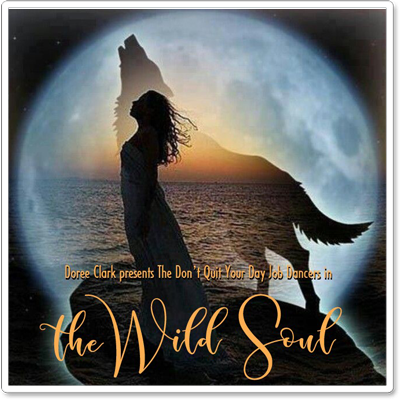 Friday, May 29, 2020 8pm
Saturday, May 30, 2020 8pm

$31 (plus $4 in fees)

A new Dansical by Doree Clark and the Don't Quit Your Day Job Dancers

How do we embrace our true nature which is wild and creative, loving, and daring, intuitive, and resilient, deep and dark, mystical, thrilling, and untamed. This self understands the nature of our existence. How do we live fully inside ourselves and with ourselves, connecting, belonging and loving.
This wild soul is deeply buried inside every woman and man, and we can never fully be intimate, authentic and true until we free this prisoner from its cell. This wild soul from which we were made, has seemed lost to this world. This show is about the rediscovery of the wild soul through dance, using archetypes, allegories, folklore and stories handed down through time, from every culture. These stories are medicine. We hope it will sing to your wild soul and awaken its essence.