The Don't Quit Your Day Job Dancers Presents "The Wild Soul"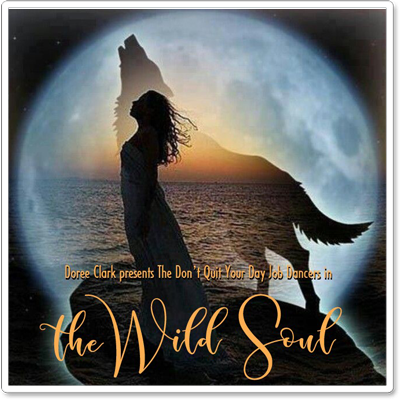 Friday, September 16, 2022 8pm
Saturday, September 17, 2022 8pm

$34 (Includes Marin Center fees)

A new Dansical by Doree Clark and the Don't Quit Your Day Job Dancers

Beneath the skin lies a wild soul, untamed. This wild soul sustains all worlds and all life. This show is about the rediscovery of the wild soul through dance, allegories, folklore and stories handed down through time from every culture. These stories are medicine. We hope this show will sing to your wild soul and awaken its essence.

The Don't Quit Your Day Job Dancers will continue to require masking for its September 16 & 17 performances.

Effective April 1, 2022, the State of California is changing guidelines for indoor mega-events. Proof of vaccination and masking will no longer be required but will still be strongly encouraged for events at the Marin Center. There are still indoor public settings that require masks, so it's important to be prepared. Also, our event producers have the option to enforce a universal masking policy so having a mask (and even an extra) available is highly advised. It is still strongly recommended that everyone, regardless of vaccination status, continue to wear a well-fitting mask in indoor public settings. For the full policy, including answers to many frequently asked questions, please visit our COVID information page.