Mayflower Chorus
Loading Results....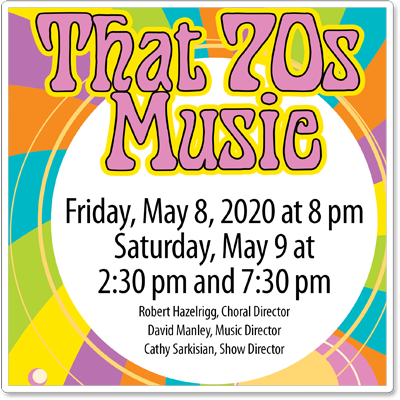 Friday, December 13, 8 pm
Saturday, December 14, 8 pm

$18,
$15 Seniors 60+ and Students, 13-18,
$5 Children 12 and under
Fifty-voice harmonies, plus solos and ensembles, interpret vintage and contemporary American jazz. Included are Dave Brubeck's "Take Five" and Cole Porter's "You'd Be So Nice to Come Home To." Creative arrangements of a few holiday songs salute the season. Special guest soloist Carl Oser scats and improvises with authenticity. Keyboard master David Manley and an instrumental combo support the lush chords and engaging rhythms and add their own improvisational flavor. Conductor Daniel Canosa is proud to culminate his 14-year leadership of Mayflower Chorus with this lively and creative show.