COLE PORTER IN PARIS: THE LOST SONGS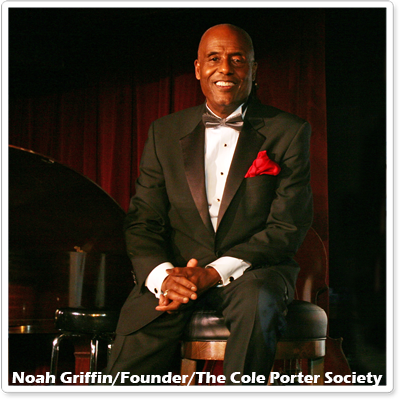 Sunday, October 12, 2pm

$125 tickets include VIP seating, Meet the Cast reception, free membership in The Cole Porter Society and CD of An Evening of Cole Porter, with Noah Griffin & Friends.
$95 tickets include CD: An Evening of Cole Porter, with Noah Griffin & Friends Monthly Cole Porter newsletter
$65. Monthly Cole Porter newsletter

WEST COAST PREMIER! COLE PORTER IN PARIS: THE LOST SONGS
The lost Cole Porter production: LA REVUE DES AMBASSADEURS (Paris, 1928) makes its West Coast debut in Marin County! Featuring 18 Porter tunes heard only once in America in 86 years, last June in New York. Berkeley native, now legendary New York society pianist, Peter Mintun joins forces with incredible jazz composer/arranger Laurence Hobgood to accompany the ensemble on double grand pianos.
Cole Porter Society founder, Noah Griffin, lends his limitless Cole Porter expertise and warm baritone to an ensemble of stellar Bay Area performers including Cabaret favorites Kitty Margolis, Deborah Winters and Amanda King, musical theatre principal, Patrick Leveque, Sing For America Director and Recitalist, Martin Bell, San Jose Opera star, Michael Dailey and Grammy-nominated Desiree Goyette. Dancer Cynthia Glinka and 13 year old future star, Sofia Perozzi will also be featured.
Noted Cole Porter historian, Charles Troy, will give a pre-performance talk on Cole Porter's Paris years.
This program is a fund raiser for The Cole Porter Society.

The Cole Porter Society is a sponsored project of MarinLink, a 501 (c) (3) nonprofit corporation. Our mission is to preserve, promote and perpetuate the musical legacy of Cole Porter to the younger generation.