Bill Maher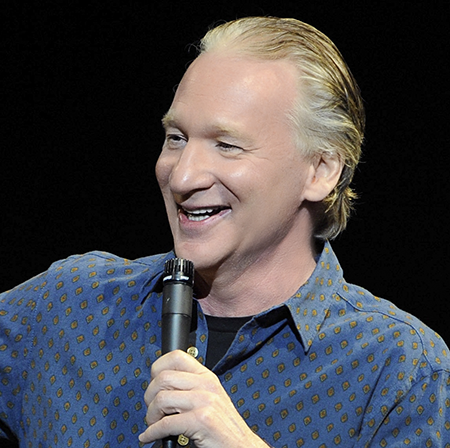 Rick Bartalini Presents
Bill Maher
Sunday, February 11, 2018, 8 pm
$125.75, $99.75, $69.75, $50

As the U.S. rings in a Presidential election year, Bill Maher will surely have plenty of material to draw from and there's no telling what he will say. For over 20 years, Maher, who began his career as a stand-up comedian and still performs sold-out dates across the country, has never held back and set the boundaries of where funny and political talk can go on American television. First on Politically Incorrect (Comedy Central, ABC, 1993-2002) and for the last 10 years on HBO's Real Time, Maher's combination of unflinching honesty and big laughs has earned him 34 Emmy nominations; winning his first in 2014 as the Executive Producer for HBO's Vice. In 2008, he wrote and starred in Religulous directed by Larry Charles (Borat). The documentary about religions around the world went on to become the eighth highest grossing documentary ever.